Green Hills Animal
Hospital Staff
Dr. Darnell is a 1987 graduate from Mizzou College of Veterinary Medicine. He started Green Hills Animal Hospital in 1990 after practicing in Sedalia, MO. He lives in Country Club Village with his wife & their 4 children. They have a long haired dachshund named Chloe and a long haired cat named Princess. He enjoys his spare time, working on the farm, attending MU games, and his childrens' many activities.
Charla has worked in the veterinary field for 26 1/2 years, she has been at the clinic since July for 2002. She has 5 cats Taz, Beauty and Chloe who are inside and Momma Cat & Tommy are outside.
Megan has worked for GHAH since May of 2007. She has 3 dogs, a schnauzer named Cricket, a golden retriever named Patton & a mutt named Scruffy. She also has 2 cats, Luna and Willow.
Shelly has been with GHAH since January of 2006. She has 4 cats Possum, Blackie, Orangie and Ali, also has 2 dogs Buddy, a Black Lab & KC, a German Shepard.

Naudia (Naughty) came to join the clinic staff in October of 2013. Since joining the staff she has enlightened the other staff members as to how mischievous cats can be.
TiTi - 1992 - 2013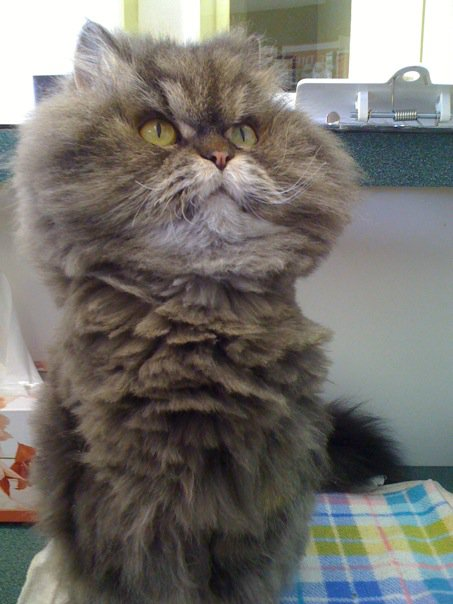 Gone yet not forgotten,
although we are apart,
your spirit lives within us,
forever in our hearts.
Author unknown