Appointments
Business Hours
Monday -Friday 7:30 am - 5:30 pm
Saturday 8 am - 12 pm
Closed on Sunday
Morning Appointments are available:
Monday - Friday 8 am-9 am
Afternoon Appointments are available:
Monday, Wednesday & Friday 2 pm-4:40 pm
Saturday Appointments are available:
8 am-12 pm
Surgery
Monday - Friday
By Appointment Only
Important information for
pet owners:
The night before your pet's surgery please take the food away from them at 8pm but make sure your pet has plenty of water.
The morning of surgery please have your pet at the clinic between
7:30am and 8:30am.
Boarding
Dogs:

0-20 lbs. small $15.50 Night

21-40 lbs. medium $16.50 Night
41-80 lbs. large $18.00 Night
81- up x-Large $19.50 Night
Day Boarding all sizes $7.50
Cat
$14.50 Nights:
Pets needing medications or that have special needs will be charged $1.00 extra per day while boarding.
Dogs boarding together in the same kennel receive a $1.00 per day per dog discount.
New clients will be asked to prepay in full.
All pets staying at Green Hills Animal Hospital must be current on their vaccines. If your pet is due for vaccinations we will be happy to provide this service for you.
WE DO NOT HAVE AFTER HOURS OR SUNDAY
DROP-OFFS OR PICK-UPS.
Grooming by Tara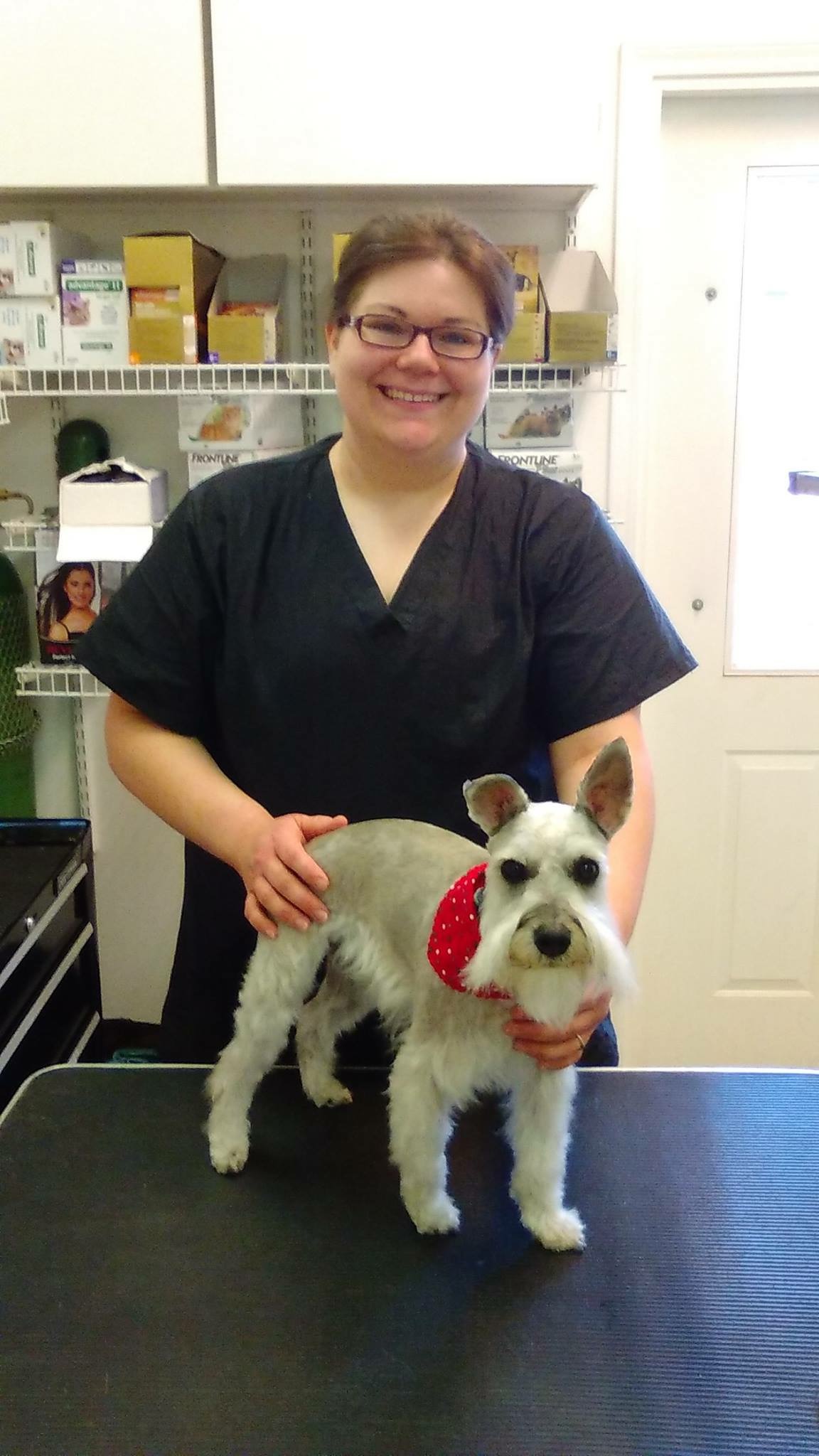 Grooms are available by appointments Tuesda
ys, Wednesdays, and Thursdays. Tara has been grooming since 2013 and at Green Hills since April 2016. She lives here in Saint Joseph with her husband, their puggle named Sherlock and their several cats.